When it comes to taking care of our homes, one important thing to consider is the roof. The roof protects us from rain, sun, and other weather conditions. So, if your roof needs fixing or replacing, it's essential to hire a good roofing contractor. But how can you find the right one? Well, here are the top 10 questions to ask when hiring a roofing contractor in North Miami Beach.
Are you licensed and insured?
It's crucial to hire a roofing contractor who is licensed to work in North Miami Beach. This ensures that they meet certain standards and regulations. Additionally, having insurance means that if any accidents happen during the job, you won't be held responsible.
Can you provide references?
Ask the contractor if they can give you the names and contact information of their previous clients. This way, you can talk to those people and find out if they were happy with the contractor's work.
How long have you been in business?
Experience matters! A contractor who has been in business for a long time is likely to have more knowledge and expertise.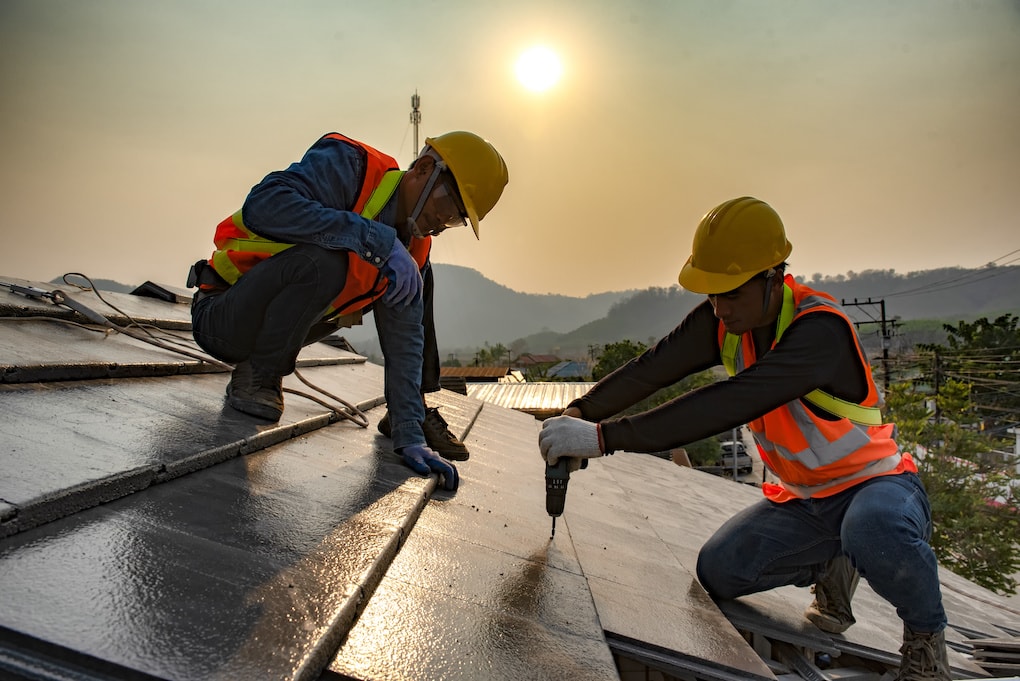 Do you offer a warranty?
A warranty is like a guarantee that the work will be done properly. Make sure to ask if the contractor provides a warranty on their services.
Will you provide a written estimate?
It's important to have a written estimate that outlines all the costs involved in the project. This way, you won't have any surprises when it comes to paying.
What materials will you use?
Ask the contractor about the materials they plan to use for your roof. It's good to know if they are using high-quality materials that will last a long time.
Do you have a crew, or will you subcontract the work?
Some contractors have their own crew, while others subcontract the work to others. It's good to know who will be working on your roof and if they are experienced professionals.
How long will the project take?
Ask the contractor about the estimated timeline for completing the project. This will give you an idea of how long you can expect the work to take.
Will you clean up after the job is done?
Roofing projects can create a lot of mess. Make sure to ask if the contractor will clean up the debris and leave your property tidy.
How do you handle unexpected issues?
Sometimes, unexpected problems arise during a roofing project. Ask the contractor how they handle such issues and if there will be any additional costs.
Conclusion
Remember, hiring roofing contractor North Miami Beach is important to ensure that your roof is in good hands. By asking these ten questions, you can make an informed decision and find a reliable contractor for your roofing needs in North Miami Beach.